A Car Tuner You Can Trust.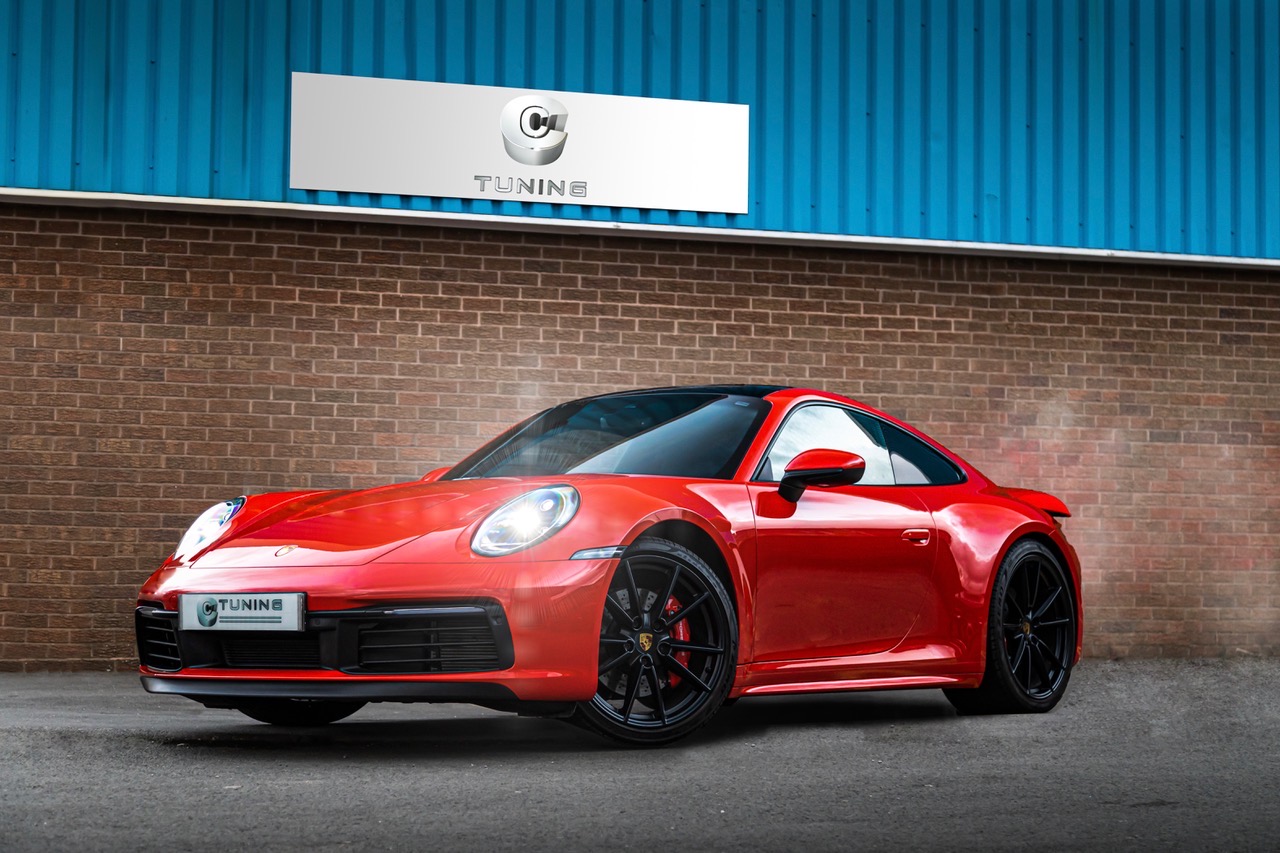 At CC Tuning, we are passionate about unlocking the full potential of your vehicle. With over 30 years of hands on experience, we are experts in engine and gearbox remapping, and we pride ourselves on producing the very best in both power and economy.  Our secret? We develop all of our ECU remap programmes in house at our state of the art research centre, working with real vehicles in real life conditions for many hundreds of miles. And we dont just stop there.  We want you to experience the full journey with us.  That's why we welcome all of our customers to visit our tuning research centre, where we house our cutting edge 4wd dyno.  You can see firsthand how we achieve the mix of performance and efficiency to deliver the ultimate driving experience.
At CC Tuning, we believe that quality and customer service are the keys to success.  That's why we go out of our way to ensure that your car gets the best service both before and after the remap.  We are commited to helping you get the most out of your vehicle, and we will work with you every step of the way to achieve your goals.  So why wait? Contact us today and experience the power of CC Tuning!
CUSTOM ECU REMAPPING
We can offer performance remaps for both petrol and diesel engines, with our remaps custom written in house to your specifications.
GEARBOX remapping
Gearbox remaps are available to give increased shift response and increase torque and rpm limits.
DYNO TESTING
We offer before and after dyno runs with our remapping service, as well as standalone dyno runs on our Mustang 4WD Dyno.
ECONOMY remapping
With the cost of fuel increasing steadily we can offer an Economy Remap for your vehicle.
XHP GEARBOX MAPS
Unlock the hidden potential of your Automatic Transmission with XHP Gearbox Maps. Available for over 200 BMW Models from 2003-2018.
SPEED LIMITER ON/OFF
We can amend your vehicles software to either turn on or off the speed limiter. Had my Golf GTD remaped a few days ago and I can hands down say it completely changed the character of the car. Really responsive, great pick up and also improved the MPG a considerable amount. Highly recommended.
This is my second time back at CC Tuning, with a different car, and I still received the same amazing service. Chris is a great guy who is very knowledgeable and clearly very passionate about his job. My Focus ST feels completely different now, and from past experience I know it will still be as reliable as the factory intended. Top job, thank you
Chris did a great remap on my S3 8v, showed me all the systems and advised me in everything he was doing. A very knowledgeable good guy. Been running over 1000 miles with no issues. Would highly recommend.
Services
If you would like more information on the services that we offer then please follow the link.
Book Appointment
If you would like to make a booking then please follow the link to complete a contact form.